---
Publish Date:
07-Jun-2023 19:22 PM |
Update Date
: 02-Jul-2023 11:20 AM
Author: Chandan Vishwakarma
---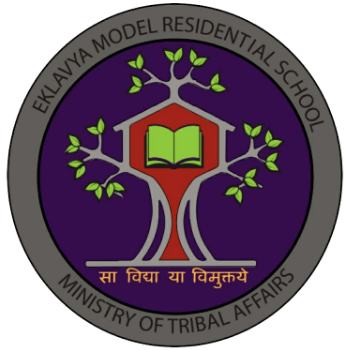 Sarkari Jobs is sharing the details of EMRS Recruitment 2023 in which 38480 Teaching and Non-Teaching vacancies has to filled up.
EMRS Recruitment 2023 Official Notification released on EMRS Tribal official website emrs.tribal.gov.in: Eklavya Model Residential School (EMRS) has published recruitment notification of EMRS Staff (Teaching and Non Teaching Posts) by Direct Recruitment / Probation Basis in National Education Society for Tribal Students (NESTS), New Delhi. The NESTS, an Autonomous Organization under Ministry of Tribal Affairs, Government of India.
Details are below:
EMRS Recruitment 2023 - Job Details ⇧
Organisation

:

Eklavya Model Residential School (EMRS)

Advertise No.

:

NESTS/Admin/GBM/31/2020-21

No. of Vacancies

:

38480

Post Details

:

| | |
| --- | --- |
| Name of Post | No of Vacancy |
| Post Graduate Teacher (PGT) | 8140 |
| Trained Graduate Teacher (TGT) | 8880 |
| Principal | 740 |
| Vice-Principal | 740 |
| Art Teacher | 740 |
| Music Teacher | 740 |
| Physical Education Teacher | 740 |
| Librarian | 740 |
| Counsellor | 1480 |
| Staff Nurse | 740 |
| Hostel Warden | 740 |
| Accountant | 740 |
| Senior Secretariat Assistant | 740 |
| Junior Secretariat Assistant | 1480 |
| Catering Assistant | 740 |
| Driver | 740 |
| Electrician-cum-Plumber | 740 |
| Lab Attendant | 740 |
| Gardener | 740 |
| Cook | 740 |
| Mess Helper | 1480 |
| Sweeper | 2220 |
| Chowkidar | 1480 |
| Counsellor | 740 |

Pay Scale

:

Rs. 18000/- - 209200/-

Post wise pay scale

:

Principal: Level 12 ₹ 78800 - 209200/-
Vice-Principal: Level 10 ₹ 56100 - 177500/-
Post Graduate Teacher (PGT): Level 8 ₹ 47600 - 151100/-
Trained Graduate Teacher (TGT): Level 7 ₹ 44900 - 142400/-
Art Teacher: Level 6 ₹ 35400 - 112400/-
Music Teacher: Level 6 ₹ 35400 - 112400/-
Physical Education Teacher: Level 6 ₹ 35400 - 112400/-
Librarian: Level 7 ₹ 44900 - 142400/-
Counsellor: Level 6 ₹ 35400 - 112400/-
Staff Nurse: Level 5 ₹ 29200 - 92300/-
Hostel Warden: Level 5 ₹ 29200 - 92300/-
Accountant: Level 6 ₹ 35400 - 112400/-
Senior Secretariat Assistant: Level 4 ₹ 25500 - 81100/-
Junior Secretariat Assistant: Level 2 ₹ 19900 - 63200/-
Catering Assistant: Level 4 ₹ 25500 - 81100/-
Driver: Level 2 ₹ 19900 - 63200/-
Electrician-cum-Plumber: Level 2 ₹ 19900 - 63200/-
Lab Attendant: Level 1 ₹ 18000 - 56900/-
Gardener: Level 1 ₹ 18000 - 56900/-
Cook: Level 2 ₹ 19900 - 63200/-
Mess Helper: Level 1 ₹ 18000 - 56900/-
Sweeper: Level 1 ₹ 18000 - 56900/-
Chowkidar: Level 1 ₹ 18000 - 56900/-
Counsellor: Level 6 ₹ 35400 - 112400/-

Posting Location

:

All India
EMRS Recruitment 2023 - Eligiblity ⇧
Qualification

:

Trained Graduate Teacher (TGT): Four years integrated degree course of Regional College of Education of NCERT or other NCTE recognized institution in concerned subject

(OR)

Bachelors Honours Degree in the concerned subject. Candidate should have studied requisite subjects for at least 2 years in the 03 years degree course.

(OR)

Bachelors Degree in concerned subject.

Art Teacher: Degree in Fine Arts/ Crafts (OR) B.Ed. Degree in Fine Arts.

Music Teacher: Bachelor's Degree with Music.

Physical Education Teacher: Bachelor's degree in Physical Education.

Librarian: Degree in Library Science (OR) Degree with Diploma in Library Science. Working knowledge of English and Hindi or Regional Language.

Counsellor: Masters degree in Psychology/ Clinical Psychology.Staff Nurse: Degree in Nursing or equivalent qualification + Registered as a Nurse or Nurse Mid-wife (RN or RM) with any State Nursing Council + Minimum 2.5 years experience in minimum 50 bedded Hospital.

Hostel Warden: Integrated degree course of Regional College of Education of NCERT or other NCTE recognized institution in concerned subject. (OR) Bachelors Degree in any discipline.

Accountant: Degree of Commerce (B.Com).

Junior Secretariat Assistant: Senior Secondary / 10+2 / 12th Class pass + Possessing minimum speed of 35 words per minutes in English typing or 30 words per minute in Hindi.

Catering Assistant: 03 years Degree course in catering or equivalent (OR) Trade proficiency certificate in catering with a minimum of 10 years' service in Defense Services of regular establishment (For ex-servicemen only).

Driver: 10th class pass + Possession of a valid driving license of a motor vehicle. Knowledge of motor mechanism and experience of driving a motor vehicle for at least 03 years.

Electrician-cum-Plumber: 10th Class Passed + ITI Certificate or Polytechnic certificate or higher degree in the trade of Electrician or Wireman.

Chowkidar / Gardener / Cook / Lab Attendant / Mess Helper / Sweeper: Class 10th / Matriculation Passed.

Age

:

TGT: Up to 35 years
PGT: 40 years
Vice Principal: 45 years
Principal: Not exceeding 50 years

Mode of Selection

:

Check Notice Carefully

Application Fees

:

2000/- for Principal and Vice Principal Posts.
1500/- for PGT and TGT posts.
The fee can be submitted only online through Net Banking, Credit Card, Debit Card, UPI or Paytm Services etc.
No fee for SC / ST / PWD category candidates.

Application Method

:

Online
EMRS Recruitment 2023 - Important Dates ⇧
EMRS Recruitment 2023 - Important Link ⇧
---
---
Similar Jobs
---
Popular Quiz